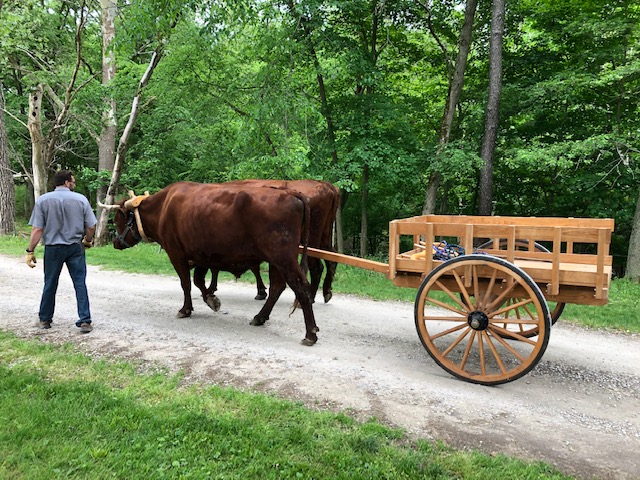 Thank you for your interest in our education experience.  We focus on educating in four different areas that normally intersect.  Often we are invited to events to teach on 1 or 2 separate areas.  But, it seems like many of our conversations with attendees include talking about all 4 areas.  J
Focus on 1760-1880 time period's (western expansion)
Frontier living
Ox driving and training
Agriculture and transportation history
Our base fee to arrive at your event is $500.00/day plus $1.00/mile travel expense  (2022.)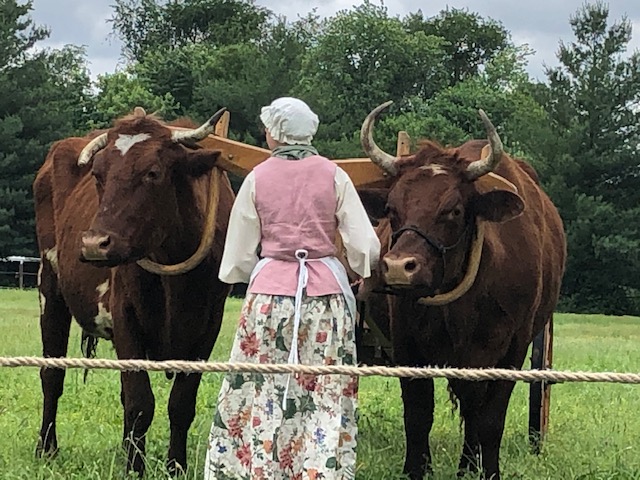 We can do specific scheduled ox demonstrations or talks of the progress of draft power, frontier living, etc. No charge!
We can bring our "frontier living" set which includes: items for log building along with demonstrations of squaring logs, etc., hole drilling with hand drill, shaving horse and demonstrations, crosscut saw, and camp set. We allow individuals to try the crosscut, drill a hole or use the shaving horse. Many times school kids take a small log piece home that they cut. They love it! $800.00 for an event.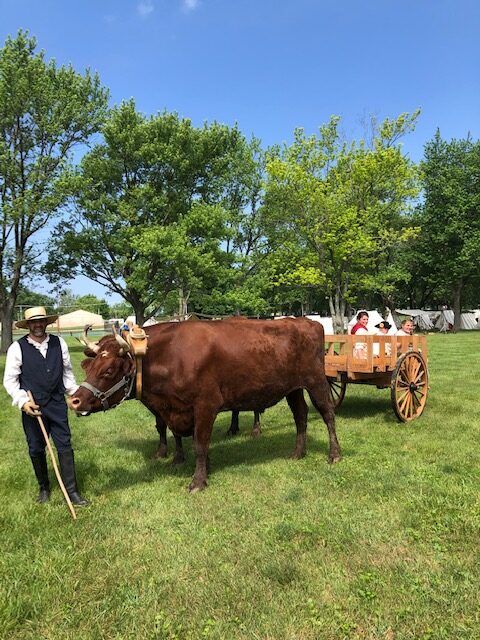 We take the oxen out on the site, every couple of hours. We yoke them and walk them among the crowd allowing individuals to pet them and have their pictures taken with them. We have a ox cart we can pull or bring a wagon for rides. We do not offer rides to the public with the oxcart since it is smaller. We have helped vendors and other exhibitors move their items with the oxcart. $500.00/oxcart or $800.00/wagon for event.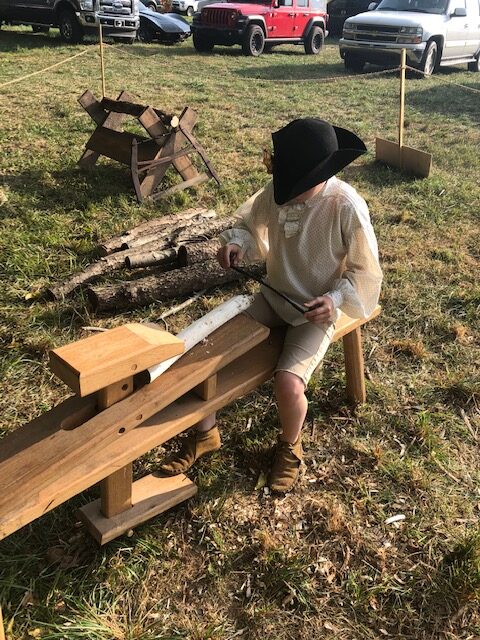 Requirements for us to come include:
A secure, shaded area for the oxen. (shaded from the intense summer heat)  Early spring is not generally a problem
Water, on site near the oxen.
3 bales/day of hay. Straw if necessary for mud
Parking on property, vehicle, trailer, RV, etc. if needed
We can bring gates for a corral, water trough and hay if you wish for additional charge!
We do everything possible to encourage a safe interactive experience but since accidents can happen we carry a 1,000,000.00 liability insurance policy for extra protection.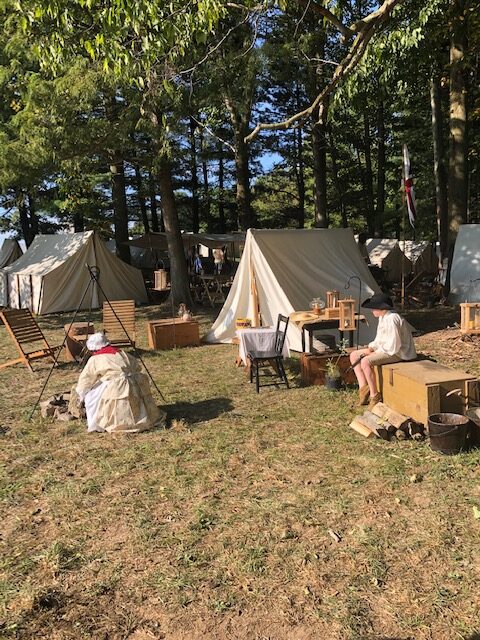 For Booking or for more information, contact:
Mark Hufford

Double M Farms LLC
[email protected]
765-414-9352