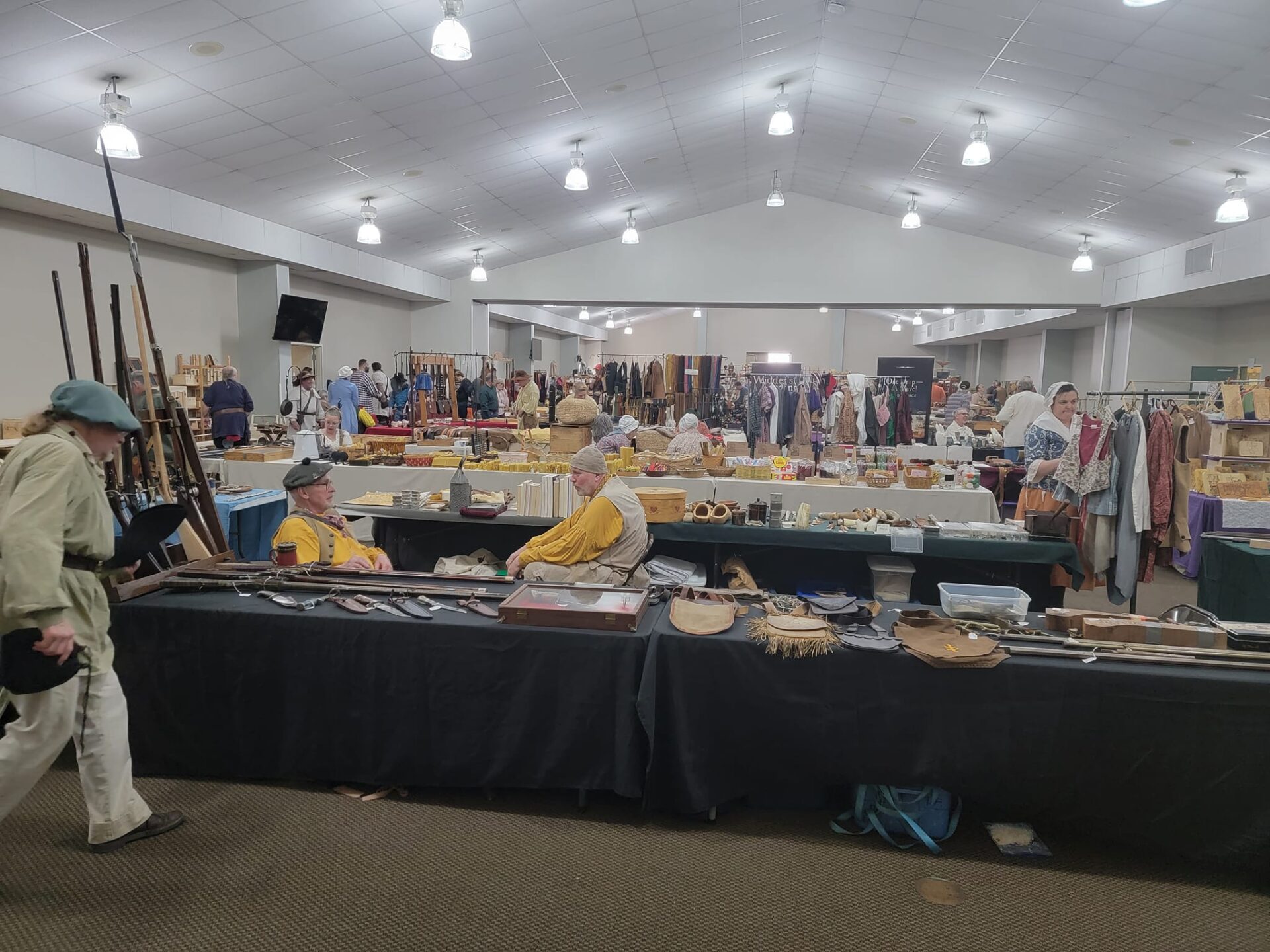 Welcome to the 2023 Old Towne Trade Fair in Xenia, Ohio.
"Living History"
This is The Show to attend – and one that should not be missed!  You will find Dealers, Collectors, Educators, History Buffs, Craftspeople, and much, much more.
Vendors will be selling 18th and 19th-century Historical Items including –  Iron Forgings, Clothing, Fabrics/Patterns, Books, Music, Bottles, and Jewelry.
Admission is $4, Children under 12 FREE.
No Animals.