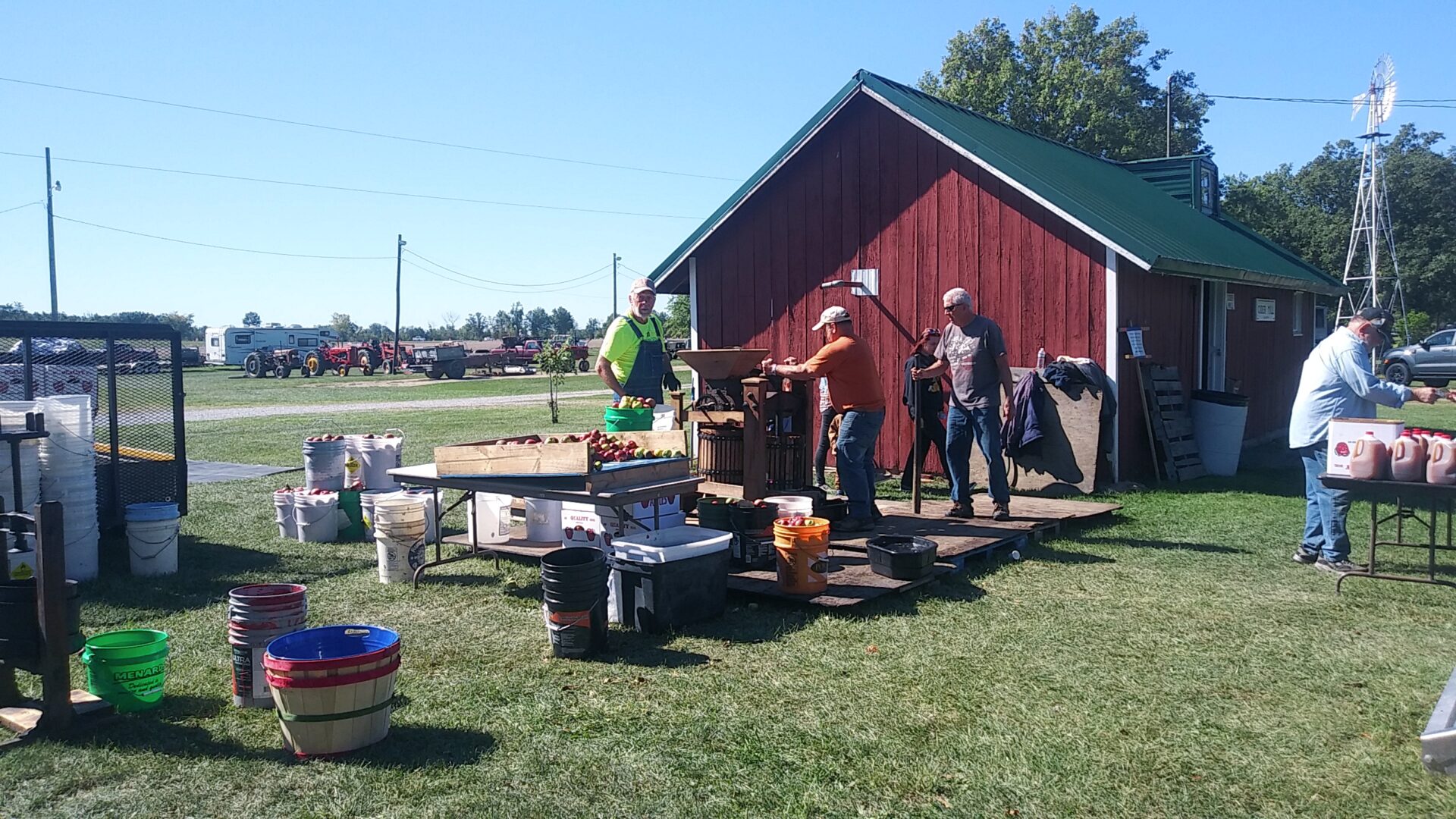 This is our biggest event of the year!
As fall arrives this is the last chance to revive all of your senses, to create a mental picture that will carry you through the winter. Reviving your senses will be the making of apple cider, cooking sorghum molasses, popping the kettle corn, and sawing timber into lumber. You can catch a performance by Johnny Appleseed.
For those who have never participated in a tractor pull you can try your hand at it for $5 per pull. We will have a tractor to use with a seasoned tractor puller there for help.
 Visit the front of the Village: the Sherry Schoolhouse, the Chapel of Crosses Church, Doc Cameron's Office, the Mark Center Post Office, the Minsel Barbershop, the Blacksmith shop, and the Ayersville Telephone Office. As you walk through the pioneer village, you will notice the Train Depot. You can pass through the depot, purchase a $2 ticket at the window and wait on the platform for the next train! The conductor will punch your ticket and tour you around the village grounds. Wave as you pass by!
The back of the Village can't be missed! To the far south end we have two gems. These two structures were built during the Great Depression to house CCC workers. They later housed POW's (mostly German) in the area. They have been moved to the Village and house our William Bensinger Military Museum collection and our Charles E. Slocum Natural History Museum collection. Don't miss the sawmill and the Hale Logging Shanty, the woodshop, the Vaughn's Lock Keeper's House that was part of the canal system, and the two story Kinner Log Home.