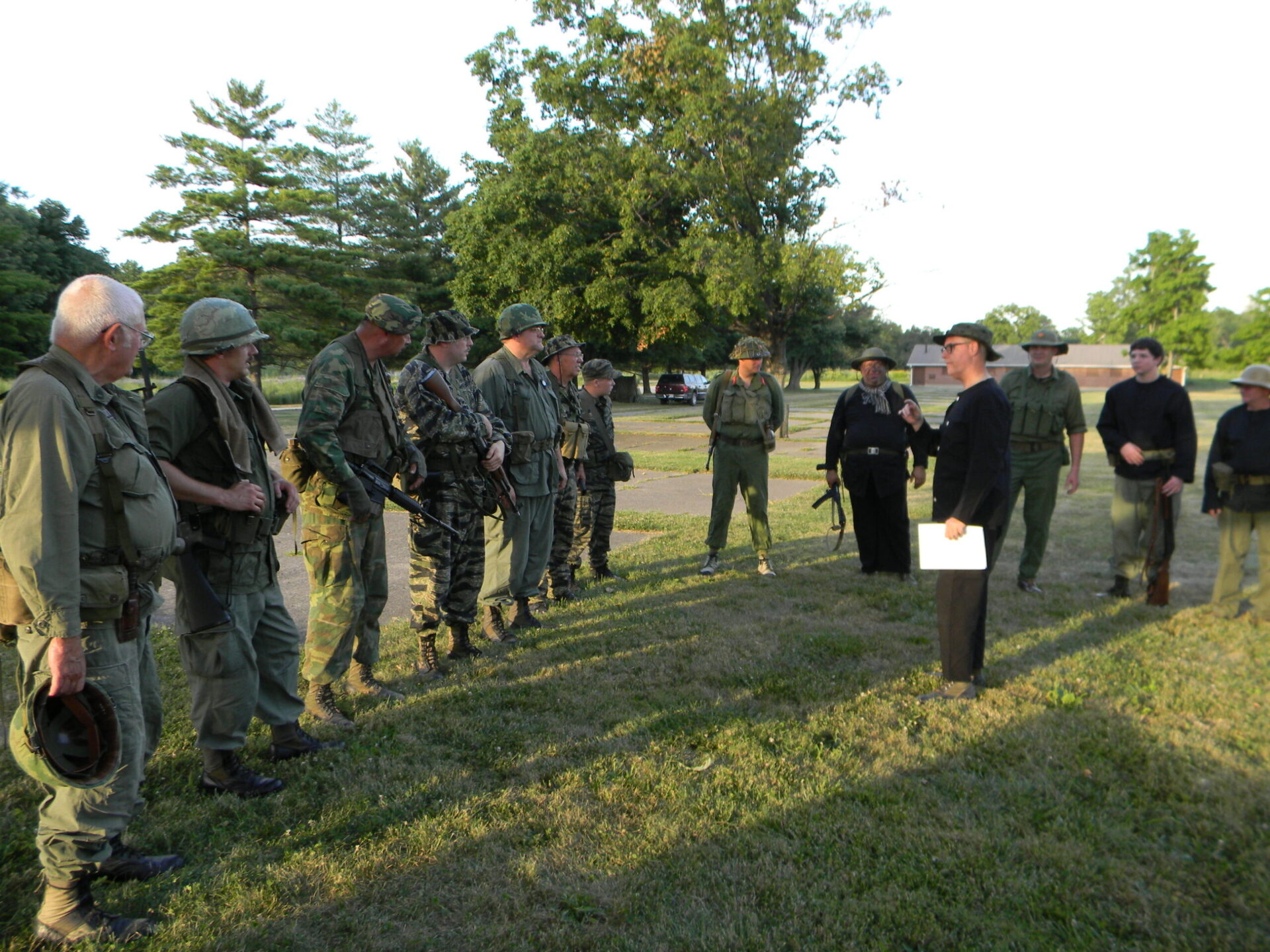 This is a living history educational program with displays and a reenactment scheduled.
Living History camps and displays can be set up Friday afternoon beginning at 1 PM. Enter by the main gate and let them know you are there as a museum volunteer. Public hours are from 10 AM to 4 PM. Restrooms available in the museum. There is an outside water source next to the museum building. It's good water, use your canteens. Please limit the use of plastic bottled water. You must be at least 18 years old to carry a "live" BFA weapon. Airsoft weapons are permitted for those under 18. Also, those under 18 must have a parent or guardian sign our liability waiver sheet for them. 14 to 18 yr olds can participate as medics, ammo carriers, radio operators.
POC (camp commander) for this event is Brandon Hawkins. Updates will be sent out to anyone registered.
Register ASAP – Ft. Harrison park management requests they be informed of the number of reenactors participating in our events 2 weeks prior to the event. (BTW – no livestock other than horses permitted in the park)
https://www.eventbrite.com/e/m20cw-vietnam-living-history-event-sept-9-10-tickets-582364226077?aff=oddtdtcreator