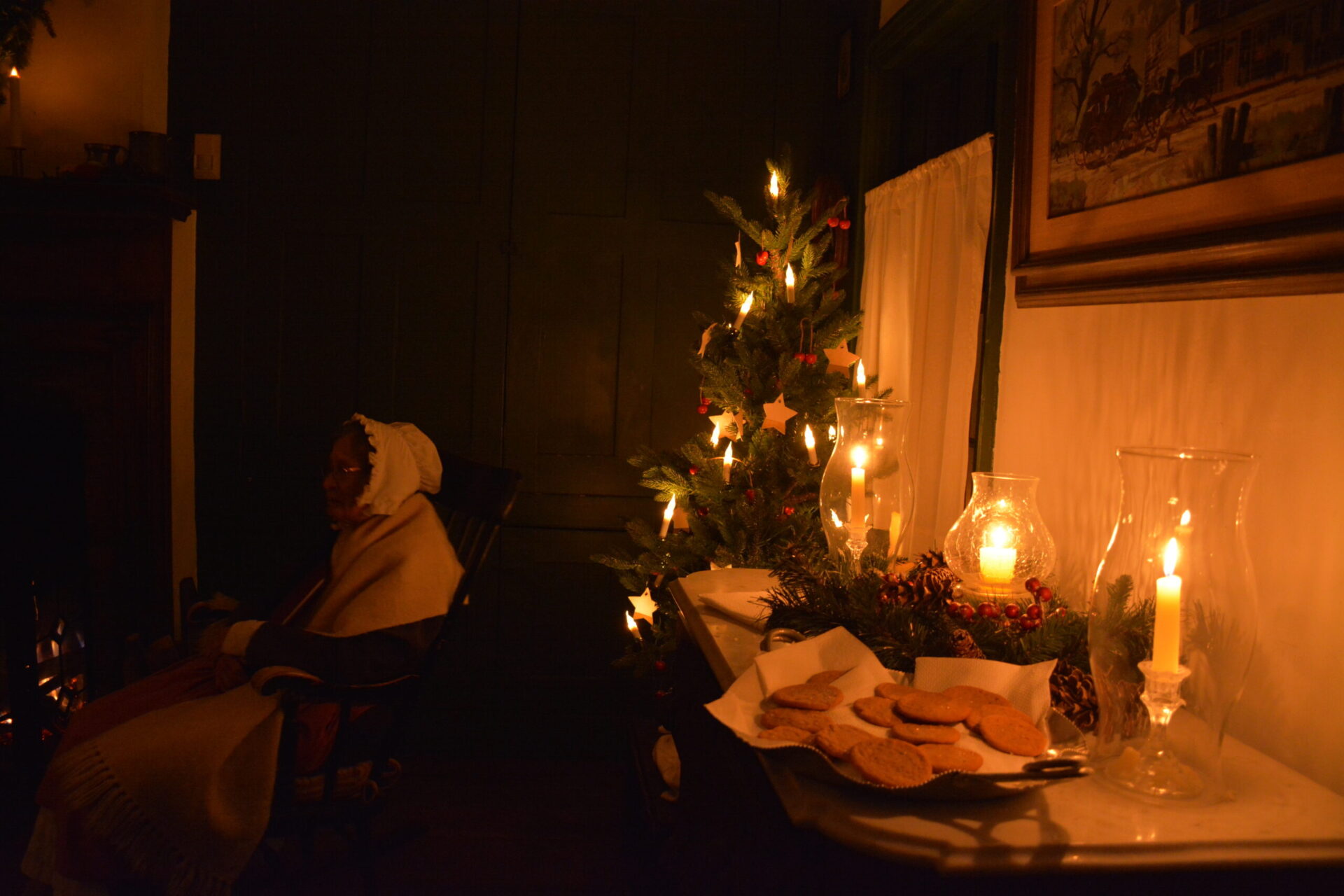 Ligonier Valley Historical Society's Compass Inn Museum will host our ever-popular holiday Candlelight Tours of the early 1800s stagecoach Inn on select Saturdays and Sundays in November and December from 4-8 pm. Tickets may be purchased in advance through Eventbrite (https://www.eventbrite.com/e/compass-inn-by-candlelight-celebrating-yuletide-tickets-439907674697) or on-site, the day of the event. Admission prices are: $14- Adult; $12- Adult 62+; $10- Children (6-17); and Free- Active Military & Children 5 & under
Compass Inn Museum by Candlelight: Celebrating Yuletide tours will be held on the following dates:
Saturday, November 26

Sunday, November 27

Saturday, December 3

Sunday, December 4

Saturday, December 10

Sunday, December 11
Our holiday Candlelight Tours return after a short hiatus. Come celebrate the yuletide with us at the historic Compass Inn Museum. Feel the warmth of the inn's rustic charm while adorned with natural evergreen & pine cone accents, cheery glowing wood fires, and the flickering of candles in every room.
Throughout the cozy, candlelit tour, you will experience the challenging but fulfilling life of the Armors. Along the way, you'll be guided through the 1820's cookhouse. Step back in time with Compass Inn Museum's masters of open hearth and beehive oven cookery. There, experience the sights and smells of scrumptious food being prepared, using recipes and ingredients inspired by the cuisine of the 18th and 19th centuries. At the end of your tour, relax by the warm crackling fire glowing in the 1862 Room's Rumford fireplace.