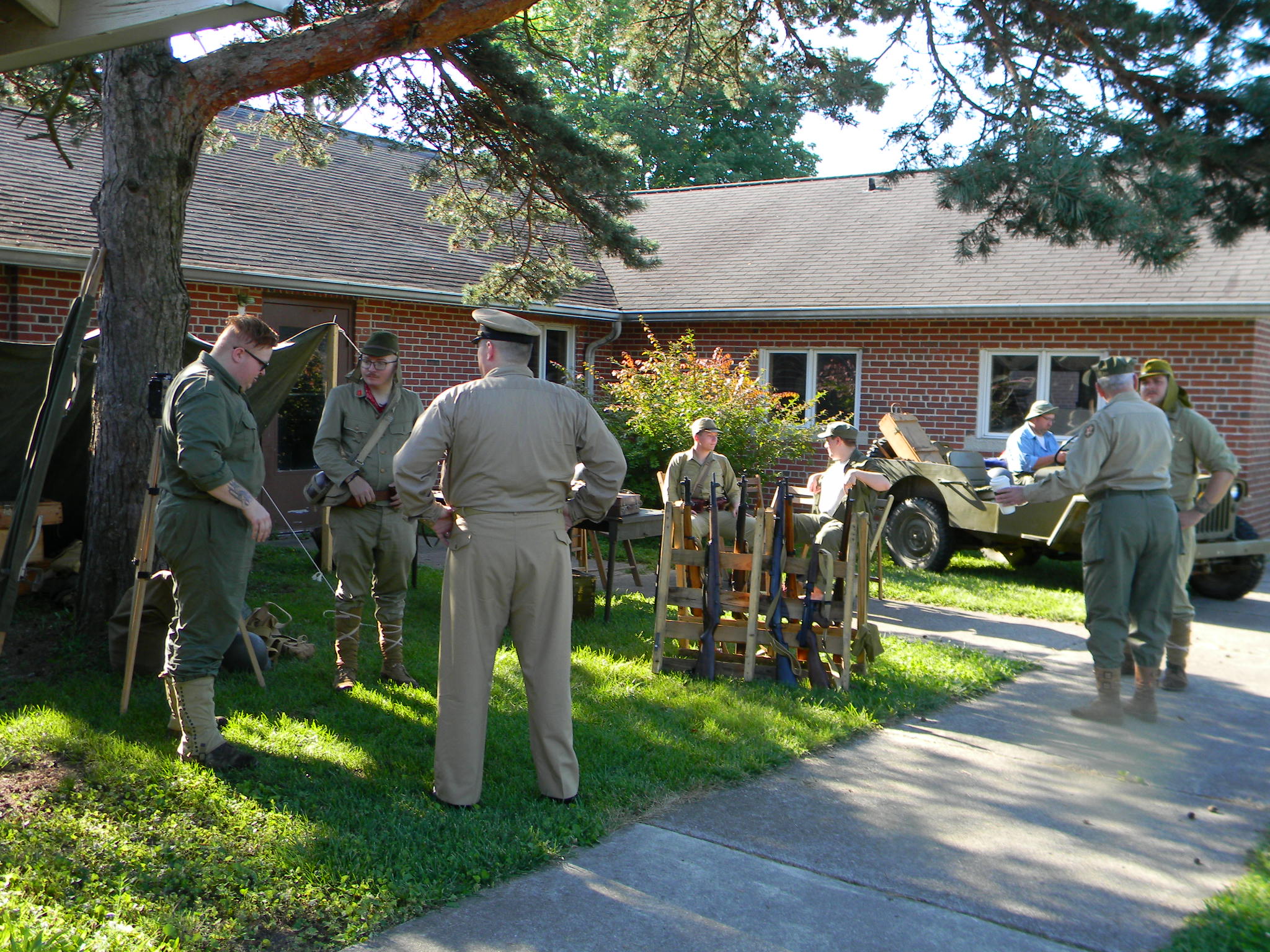 This is a public living history event with camp displays encouraged.  A public battle demonstration will be conducted at 2 PM on Saturday, none on Sunday. A display of uniforms, equipment and weapons will be on display in the building next to our museum.  Please register on our Eventbrite page asap. https://www.eventbrite.com/e/m20cw-wwii-pacific-theater-event-aug-12-13-tickets-582363594187?aff=oddtdtcreator
Arrival should be after 1 PM on Friday and report to the Museum or building 710 if museum is locked.  Barrack space can be provided if needed. Outdoor camps are encouraged.
We will have building 710 (next to the Museum) in the Historic Camp Glenn available to display uniforms and equipment from 10 am to 4 pm on Saturday and 10 AM to 2:30 PM on Sunday (the museum is open till 6 PM). Or you can set up a period correct camp display between the buildings if preferred. A water hydrant is in the immediate area and restrooms are located in the museum.
We will be presenting a lecture with Powerpoint slides "The War in the Pacific" at 12 PM on Saturday and 2 PM on Sunday. This will be in the Visitor Center of the park.
This is a joint educational program with Ft. Harrison State Park and have had very good attendance for our event displays. Tactical demonstration scenarios will depend on the number of re-enactors on hand and the permission of the Indiana DNR.