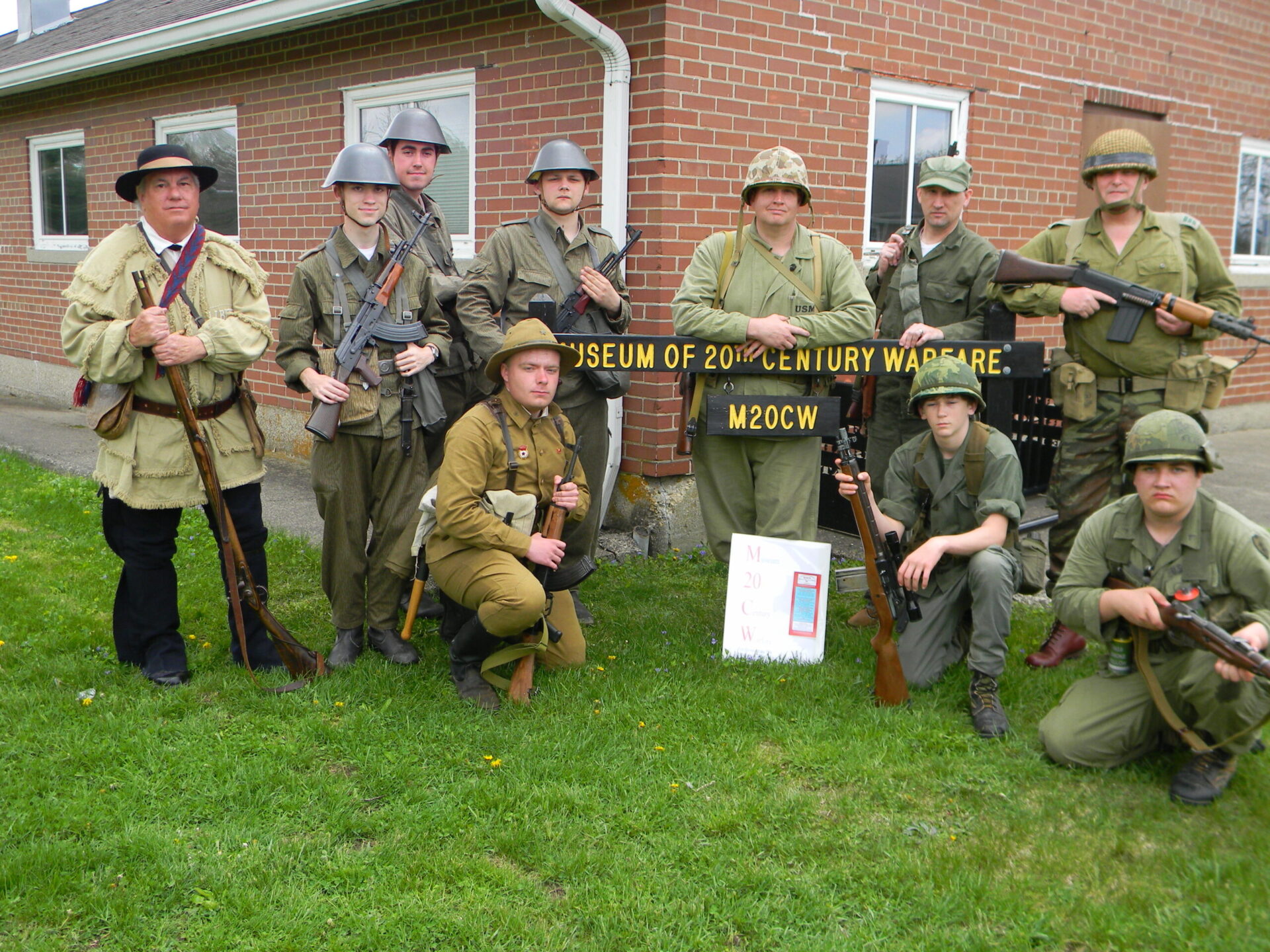 Hosted by the Museum of 20th Century Warfare in Fort Harrison State Park
This is our our yearly timeline event where we feature various era's of military in different areas of Historic Camp Glenn near the museum. We encourage diverse military impressions to give our visitors exposure to soldiers from all periods of time.  We will have camps or locations for 1400/1500's, 1700's, Napoleonic, American Civil War, Span-Am, The Great War, WW2, Korea, Cold War (1950-1992), and Vietnam.
We will provide camping area, firewood (let us know ahead of time), indoor latrines and a Saturday evening meal.  We will have a building (701) for those not camping (heated building, bare floor, bathrooms).  In case of rain, you can move into buildings 701 & 702 and set up displays   Check-in opens at noon Friday, May 5 in the museum library. Please check in before setting up camp so we can get you in the appropriate location.
Operation hours are Saturday 1000 to 1600 and Sunday 1000 to 1500.  No weapons (blank fire only and coordinate with museum staff before hand) fire before 10 AM or after 4 PM.  Don't have an impression? We are needing volunteers to fill out the timeline and have clothing & weapons to suit up a Greek Hoplite, Roman Legionnaire and we're needing a WWI trench escort(to guide our visitors ).
Note: No livestock(chickens, rabbits, pigs etc) except horses should be brought in the park. Dogs should be on 6′ leashes.