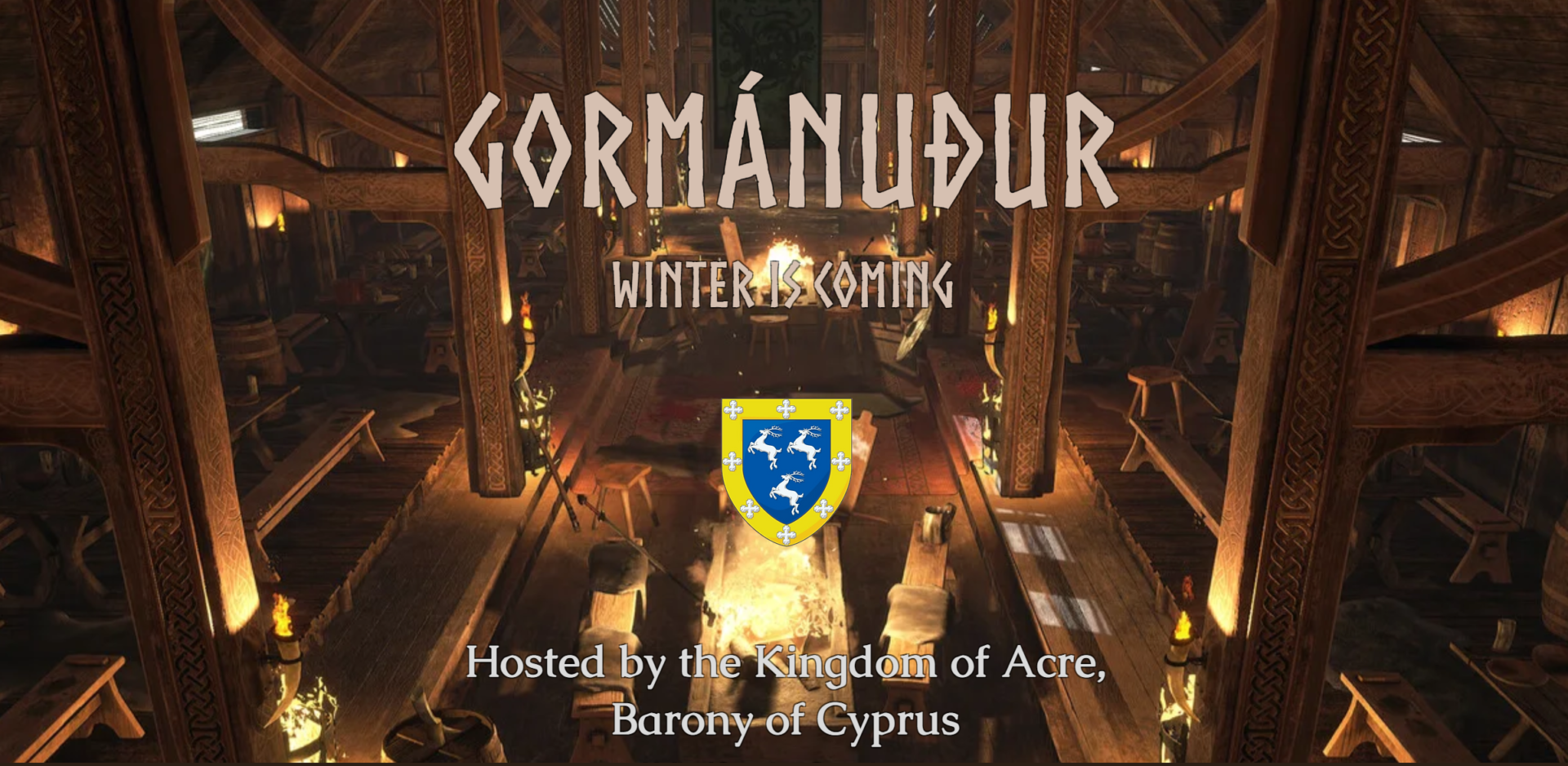 A Viking Harvest Fest
The year is 1030 in Sweden, winter is coming and Gormánuðuris upon us. It is time for one last celebration of our harvest, a hunt, sharing of the years brews, some dancing, and a warm bountiful feast before the approaching cold months ahead.
According to the old Norse calendar, Gormánuður is the first winter month. This was a season of harvest and feasting, in preparation for the long winter ahead. Acre's Barony of Cyprus proudly invites travelers of the realm to partake in this weekend long celebration!
Combat
Archery
Dance
Bardic
Feast
And much more…