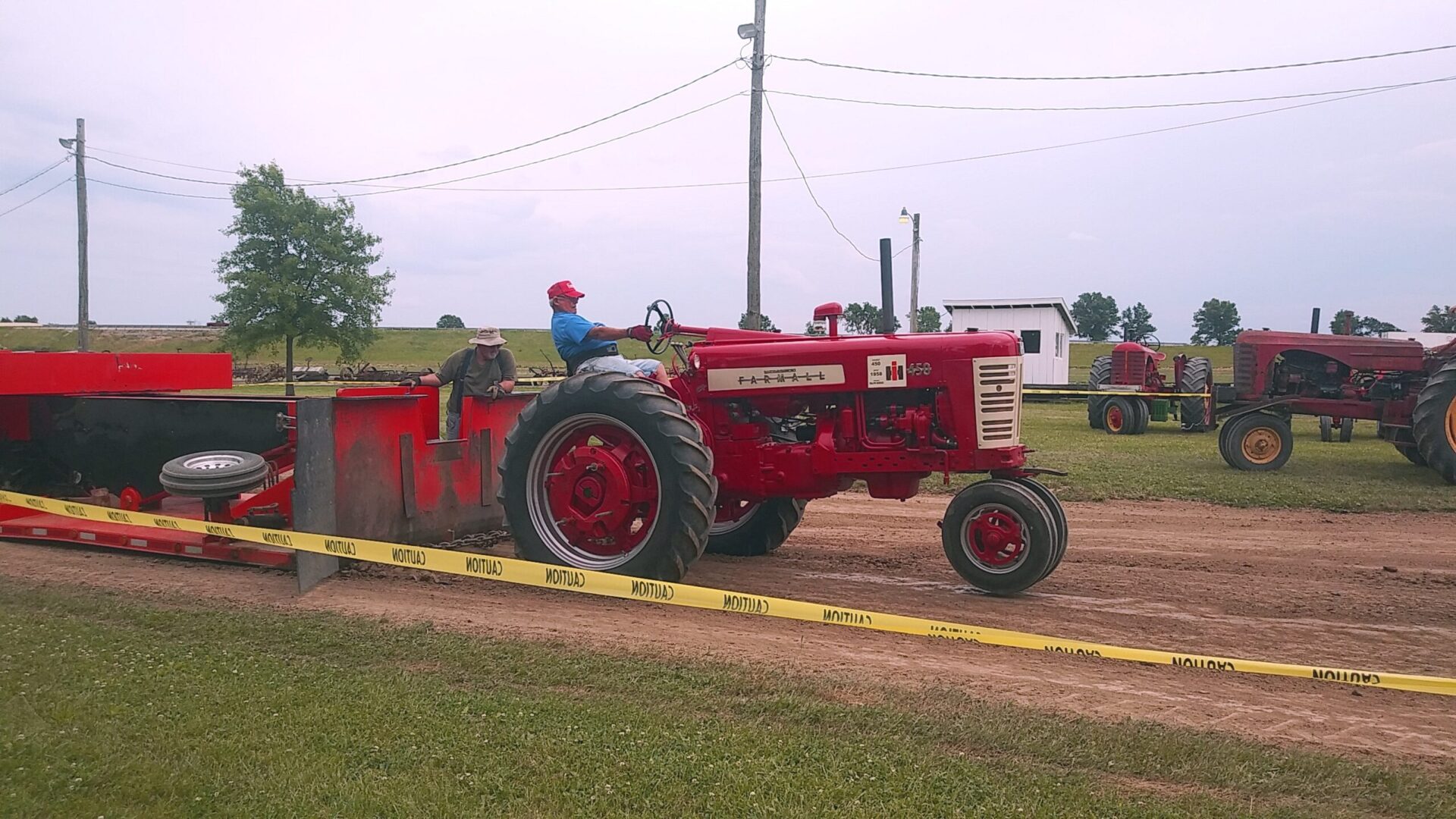 Saturday 9 AM until 7 PM for some night displays and Sunday from 10AM until 4 PM weather permitting, we will be featuring all sorts of antique tractors and hit-miss engines.
Antique tractor pulls from 10 am – 3 pm on Saturday with a small connect fee. Trophies and prize money awarded. If you'd like to show or pull a tractor, please contact us through Facebook messenger or vi[email protected] There is no charge to show your tractor.
Visit the flea market to find what you have always been looking for to buy.
Make sure you pick up some food at the Red Barn Concession stand or homemade ice cream at the Ice Cream Shop in the Red Barn. Enjoy your ice cream while watching the broom maker make a broom. He might even let you attempt a ride on one around the Village. I'm told that if you can make that enchanting ride he will give you the broom.
Now it's the time to keep touring and walk off all that good food! You may have already visited the front of the Village: the Sherry Schoolhouse, Doc Cameron's Office, the Mark Center Post Office, the Minsel Barbershop, and the Ayersville Telephone Office. Did you pick up a souvenir at the General Store? The back of the Village can't be missed! To the far south end we have two gems. These two structures were built during the Great Depression to house CCC workers. They later housed POW's (mostly German) in the area. They have been moved to the Village and house our Military collection and our Natural Science collection. Experience the sawing of timber into boards at the saw mill and visit the Hale Logging Shanty, and the two-story Kinner Log Home.
"All A Board!" with the Auglaize Village Railroad for a ride around the Village pulled by a two-cylinder Fairbanks Morse 40B Railcar.
Bring your Family for some awesome fun, entertainment, and of course a little education of the "Old Ways"!
For more information and registering for the flea market, please contact AuGlaize Village by email at [email protected]